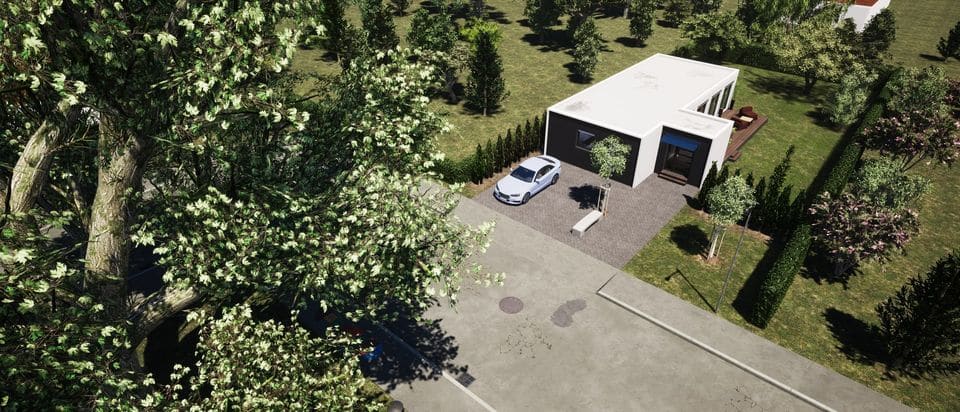 Sol'Hab Family 97,5+ is designed for anyone looking for an open, bright and airy living space. Starting with the base kitchen and bathroom module, connecting a few additional housing modules creates a home for everyone to enjoy. This configuration is especially suitable for narrow and long lots.
Starting price – furnished : on demand
The price does not include
la VAT
administrative costs
Transport
The assembly
97,5 m2 surface, 30m2 terrace
1 bathroom + 1 living room
Dimensions : 15,0 x 9,0 x 3,0 m
6 modules de 6,0 x 2,5 x 3,0 m
2 terrace modules
Kitchen
Included: standard kitchen elements, single bowl sink with drainer and tap, 2 zone induction cooktop, built-in slide-out range hood, built-in oven, built-in microwave, built-in dishwasher, built-in refrigerator/freezer, additional pull-out worktop
Additional equipment on request:extended kitchen elements, acrylic splashback, glass splashback, 4 zone induction cooktop, panoramic window
---
Bathroom
Included: cabinet bathroom set, sink and tap, shower cabin with tap and tempered glass door, wall-hung toilet with built-in tank, washing machine, electric water heater 50L
Additional equipment on request: vinyl splashbacks, electric water heater 80L
---
Salon
Pre-installed TV connection.
---
Miscellaneous – interior
Included: electric underfloor heating, air conditioning, LED lighting, smart home application, regular door, vinyl floor coverings throughout the entire surface of the house, interior walls painted white
Additional equipment on request: ceiling heating/cooling using heat pump, air recuperator, sliding door
Ventilated facade
Included: aluminum panels of various colors
Additional equipment on request: composite lumber of various colors, cement-bonded wood fiber, composite panels of various colors
---
Roof
Included: flat roof
Additional equipment on request: hip roof, gable roof
---
Terrace
Included: 2 terrace modules
Additional equipment on request: terrace roofing, retractable awning, tempered glass terrace fence, composite lumber terrace fence
---
Doors and windows
Included: PVC doors and windows, regular glass door
Additional equipment on request: aluminum doors and windows, sliding glass door, external electric blinds, external electric jalousies
---
Miscellaneous – exterior
Included: outdoor LED lighting
The costs of project documentation, transport and assembly are additional and may vary depending on the conditions and location of the site.
How's the Sol'Hab Family 97,5+ made?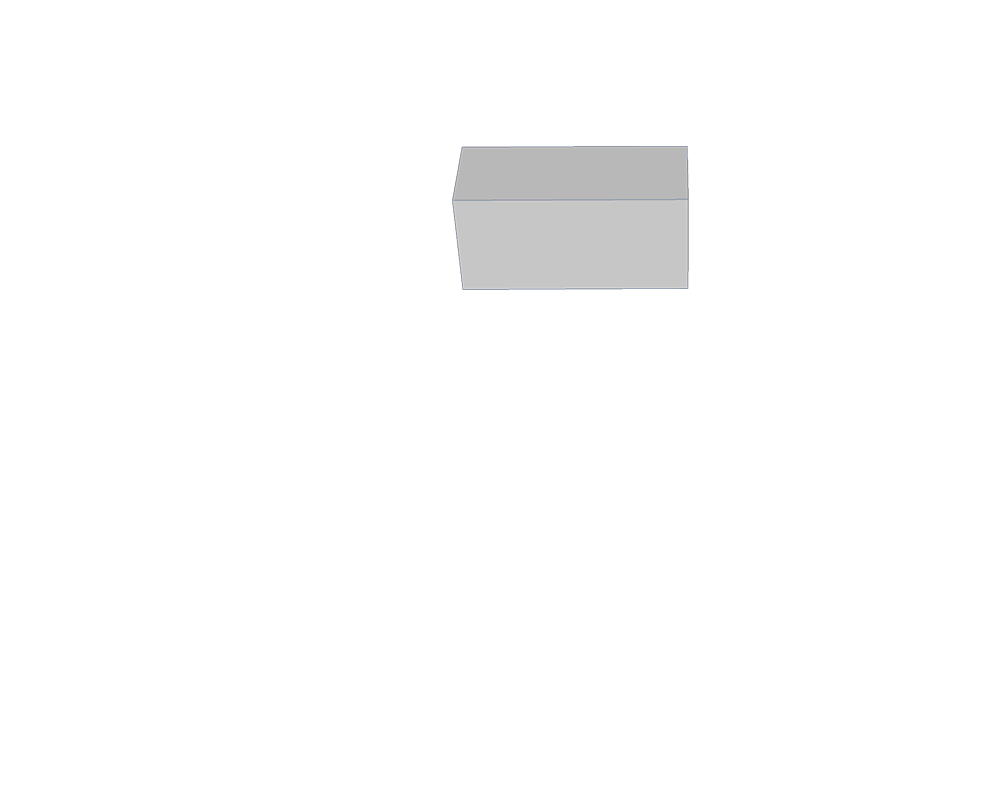 Floor plan of a furnished house